Incredible Indian Journeys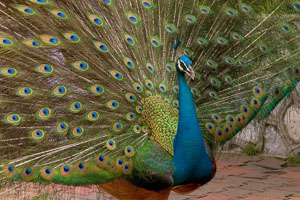 Incredible Indian Journeys is the inbound division of Kerala Travels Interserve Ltd. and a golden jubilee initiative of KTIL. Kerala Travels, established in 1959, has been time and again reckoned for its pioneering endeavours in travel and tourism sectors. While living up to the glorious tradition of service, we have been carefully updating ourselves with all the latest development and automation in the travel and tourism scene. This has contributed immensely to our maintaining the passenger confidence in us and becoming a customer friendly agent.
In an age where travel agency business is much more than the issuance of a ticket , our agenda is continous value addition for passengers. It was in realization of this Interserve was founded in 1997 offering seamless services all over India with efficiency, expertise, experience and economy.
Founded and built up on the tenet of value based business practices and excellent relationships with clients, we have stayed steadfast on the path.
Innovation has always been our key to success, our projects Thekkady Tiger Trail,The world of Wings and currently Lullaby @ Varkala have won awards at regional, inbound and international levels.
Indian Tours ["atithi devo bhava"]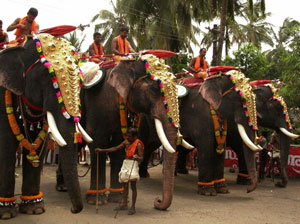 India's history goes back at least five thousand years, making it one of the oldest cultures in the world. Its chequered fortunes are reflected in the infinite variety of its monuments – forts, palaces, temples and mausolea.
The north eastern region of India is a true frontier region. It shares its border with China, Bhutan, Myanmar and Bangladesh and is connected to the rest of India by a 20 km wide 'chicken neck' corridor of land. This beautiful area of rolling forested hills and lush green lowlands has its head amongst the snow capped peaks of the eastern Himalayas, with its feet touching the waters of the Bay of Bengal.
Ranging from the cold desert of Ladakh and the green valleys of Himachal to the rain forests of the North East – the terrain is ideal for trekking, mountaineering and white water rafting. Horse and camel safaris transport travelers back in time to the magnificent palaces and forts in the desert regions of Rajasthan. Extensive sun-drenched beaches provide a marvellous escape from the mundane and Wildlife Sanctuaries afford opportunities to see varieties of Indian flora and fauna in their natural habitat.
The Indian tradition of hospitality together with the variety of Destinations and a well developed tourist infrastructure make India an ideal venue for holidays, business meetings and conventions.